CONTACT US
Contact Us
Let us know how we can help you.


The available form fields depend on the selected inquiry type.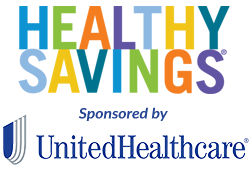 REMEMBER HEALTHY SAVINGS
IS A SPONSORED PROGRAM
The Healthy Savings program is sponsored by UnitedHealthcare. If you have questions about your health insurance plan or coverage, please call the number on your health plan ID card.